Friday, Jun 1, 2018
Job Opening: UI Designer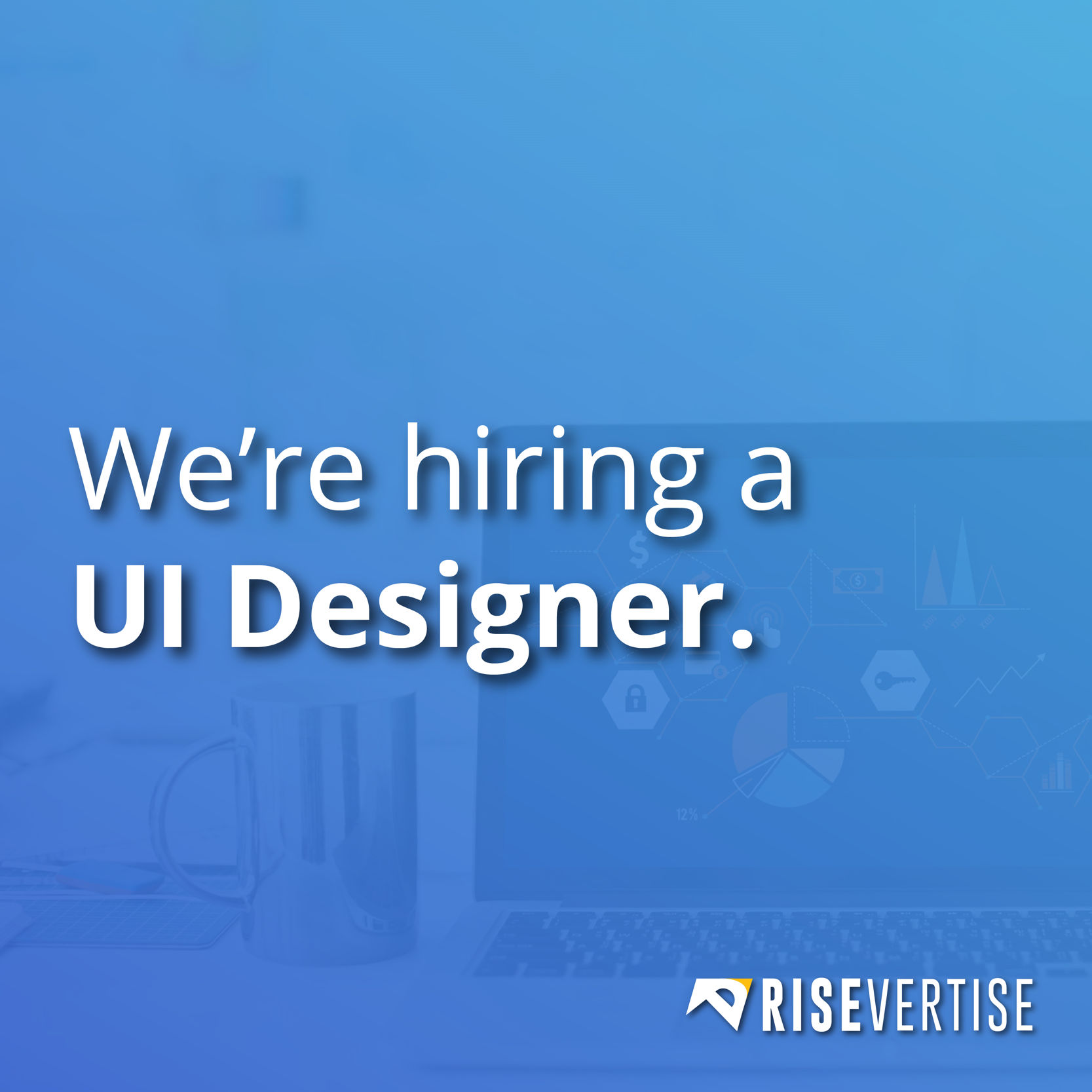 Company Introduction
Risevertise Media is a design studio that enables brands to communicate stories and create exceptional user experiences. Through strategic insights and tailored design solutions, we collaborate with passionate brands to create something exceptional together.
Description
We are looking for a talented UI designer to design and shape unique, user-centric products and experiences. You will be able to make deliberate design decisions and to translate any given user-experience journey into a smooth and intuitive interaction.
Responsibilities
Be a great team player, experienced in working with agile teams. Ability to collaborate closely with developers, copywriters and UX designers.
Create, improve and use wireframes, prototypes, style guides, user flows, and effectively communicate your interaction ideas using any of these methods.
Present and defend your design decisions. All your design decisions should be based on the overall design roadmap as well as your own design thinking and fundamental principles (i.e. color theory, visual weight, etc.)
Continually keep yourself and your design team updated with the latest changes in your industry's standards.
Requirements
Two or more years of education experience and proven track record is a plus.
Portfolio to be presented and defended during interview.
Hands-on experience creating wireframes, prototypes, storyboards, user flows, etc.
Experience using tools such as Photoshop, Sketch, Illustrator, InVision, UXPin, Quartz. (If not all, at least some)
Understanding of basic front-end languages: HTML5, CSS3 Javascript.
Creative ideas with problem solving mindset.
Experience working in an agile/scrum development process.
Be open to receiving objective criticism and improving upon it.
Experience
Formal design education background (NID, SID, MIT, UPES, Srishti) is a plus but primarily should have the passion, desire to learn and the will to not stop fast but keep going till that last mile is a must!
Basic design foundation knowledge/ skills are also good enough.
Preference would be given to less experienced and dedicated professionals who want to grow and evolve for themselves personally while being guided and mentored
Interested candidates can send their resume and portfolio to aditi@risevertise.com